Products relating to Freedom Force International
Freedom Force International is a network of men and women from all parts of the world who are concerned over a loss of personal liberty and expansion of government power. They are not mere complainers. They have a plan to do something about it. Visit the Freedom Force web site here.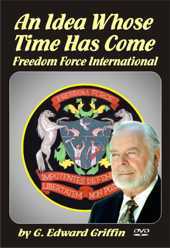 An Idea Whose Time Has Come An Introduction to Freedom Force International. There is no point in worrying about the erosion of personal freedom that is the reality of our present era if we can do nothing about it. Knowledge without action is useless and leads only to apathy and despair. So the question is: what type of action can reverse this trend? Here is the answer to that question. DVD. Deep discount on Activist Package.

Freedom Force Recognition Pin Members of Freedom Force International proudly wear this handsome recognition pin as a visible indication of their commitment to The Creed of Freedom and the mission of Freedom Force.
Freedom Force Coat-of-Arms This is an 8″ x 8″ Travertine tile featuring the richly colored Freedom Force Achievement, commonly called the Coat of Arms. It comes with a wooden base for placement on table or shelf. You will be proud to display this hansome tribute to freedom.
Freedom Force Infocards Business-size cards containing basic information about Freedom Force International, including the Three Commandments of Freedom and links to Freedom Force, Reality Zone, and Unfiltered News. Tiny but mighty.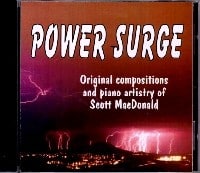 Power Surge The original compositions and piano artistry of Scott MacDonald
Scott has dedicated this amazing sound feast as a musical tribute to Freedom Force International.